So this was the post I was supposed to write today:
I am signing off.
I'm heading to Minnesota for a few days of crafty/business delight at The Creative Connection Event.
In other words…heaven.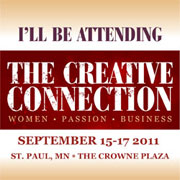 If you'd like the skinny on what I'm learning there, what I'm making there, and how much fun I know I'll be having there…follow me on Twitter.  That's the fastest and easiest way for me to keep you up to date!
I'll be back next week to fill everyone in!
Nikki, In Stitches
Unfortunately, this is the post I am writing instead:
I'm writing this post from my couch, in my jammers, when I'm supposed to be in St. Paul, having the crafty time of my life.  I'm pretty much that teenager, face down on her bed, thrashing her legs and beating her pillow with her fists, screaming "Why???" "Why me???"
Can you tell I'm a little upset about not getting to go to The Creative Connection Event?
I'm also very grateful.
After a few very painful trips to the emergency room, I've been diagnosed with fluid around my lung.  And since that diagnosis, I have not stopped saying prayers of thanks that I did not get on that plane. (At one point, the diagnosis was a clot in my lung, which scared the you-know-what out of me!)
So I'm laying low these days…very low.  And giving my babies lots and lots of hugs.
Be back soon,
Nikki, In Stitches